COME MEET US AT US HYDR0 2023 Conference, booth 25, March 12-16th 2023 in Mobile, Alabama, USA
Demos:
MEGASWATH at US HYDRO
A collaboration between NORBIT Subsea and OPT – powered by WAM-V and NORBIT WINGHEAD.
Experience the unique combination of survey with several WAM-V USVs each fitted with the latest member of the NORBIT WINGHEAD family – all live streamed to shore.
A truly unique demonstration of capabilities.
Seats and slots are limited, so make sure to secure the WAM-V/WINGHEAD-experience ASAP.
Sign up or more information:
Email to:
[email protected]
[email protected]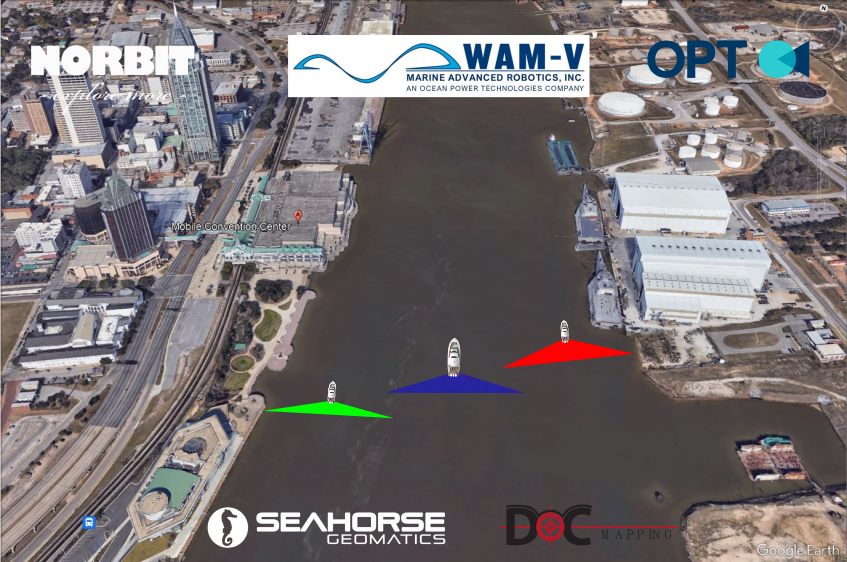 Hydrospatial Workshop:
BATHYMETRIC MAPPING, ACOUSTICALLY DERIVED ACCURACY AND PRECISION
Seahorse Geomatics Inc
March 13th, 2023 – 9:00AM to 12:00PM

This workshop will focus on following a practical process-oriented approach to achieve high levels of confidence in delivering accurate and reliable survey data. Techniques for confirming multibeam survey results such as plate checks and performance tests, will be demonstrated and geodetic parameters, equipment setup, and calibration procedures will be discussed.
Please, register by March 12th 2023 for our hydrographic workshop in this this link: HERE
Or email to: