NORBIT Subsea are proud to announce the supply of a WINGHEAD B51S system to SPECTRUM. This WINGHEAD model is capable of full motion compensation, providing SPECTRUM with unrivalled multibeam survey capability. The system is proven to deliver ultra-high resolution bathymetric and calibrated backscatter data which will be used within multiple applications.
John Fraser from NORBIT commented, "SPECTRUM have many years survey and multibeam operational experience. We are delighted the WINGHEAD has exceeded the high level of performance required to accurately chart and image seabed cables and pipelines, whilst further delivering additional functionality allowing SPECTRUM to survey faster and more efficiently.
Jack Downton from SPECTRUM commented, "This new NORBIT WINGHEAD B51S has proved its capability, allowing SPECTRUM to deliver even higher standards of survey and geophysical deliverables to our clients in the Renewables and Energy sectors. We look forward to working with NORBIT as further capabilities in this powerful system are released.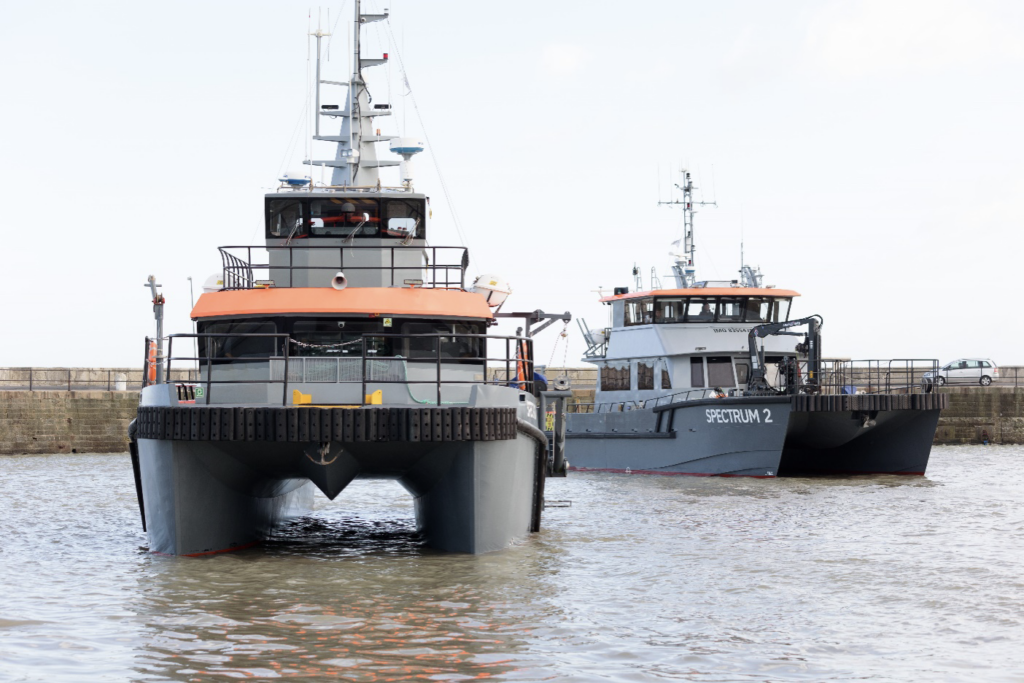 About NORBIT Subsea
NORBIT Subsea designs and develops wideband multibeam sonars for hydrographic applications, forward-looking applications as well as advanced subsea leakage detection. Our solutions are based on the latest in analogue and digital signal processing and our products provide wide coverage monitoring combined with high sensitivity and accuracy. Subsea is part of the segment Oceans in NORBIT ASA.
NORBIT is a global provider of tailored technology to selected niches, solving challenges through innovative solutions, in line with its mission to Explore More. The company is structured in three business segments to address its key markets: Oceans, Connectivity and Product Innovation & Realization (PIR). The Oceans segment delivers tailored technology solutions to global maritime markets, including the NORBIT Sonar technology from NORBIT Subsea. The Connectivity segment provides wireless solutions for identification, monitoring, and tracking. The PIR segment offers R&D services, proprietary products, and contract manufacturing to key customers.
Based in Aberdeen, the UK office provides sales and support for NORBIT Subsea and partner companies. For further information please contact [email protected]
About SPECTRUM
Spectrum is an independent group that specialises in the provision of hydrographic and geophysical surveys, geomatics and inspection solutions, as well as crew transfer services to clients throughout NW Europe.
Spectrum formed in 2013 primarily focused on geophysical survey support to the offshore renewable construction sector. Over the past 8 years we have completed over 80 projects with 25 clients in the offshore wind, marine aggregate, port authority and rail sectors respectively.
Our aim at Spectrum is to combine a client-centric emphasis to our activities with a focus on providing high quality service delivery both onshore and offshore.
For further information please contact [email protected] or check out www.spectrum-offshore.com