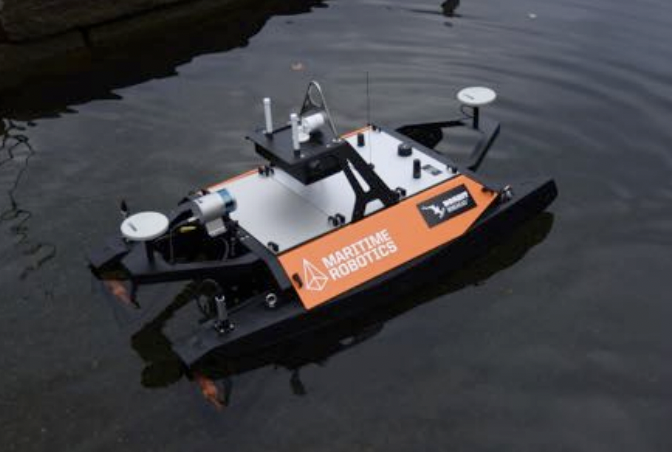 Read as PDF HERE
Watch video HERE
Introduction
In this case study we highlight the benefits of using the NORBIT WINGHEAD® and iLiDAR integrated survey system on unmanned surface vehicles for shallow water surveys.
Sensors used:
NORBIT WINGHEAD® i77h, featuring integrated Applanix OceanMaster GNSS/INS system
NORBIT iLiDAR
NORBIT Sound Velocity Profiler
Maritime Robotics Otter USV

NORBIT WINGHEAD® and iLiDAR
WINGHEAD benefits:
First cylindrical ultra-high resolution bathymetry sonar on the market
0.5 x 0.9beam widths at 400kHz
HD beamformer providing 1024 beams per ping
High performance integrated GNSS/INS systems
Integrated sound velocity probe
Small form factor and low power consumption
Designed for rapid mobilization on any platform
Available with optional LiDAR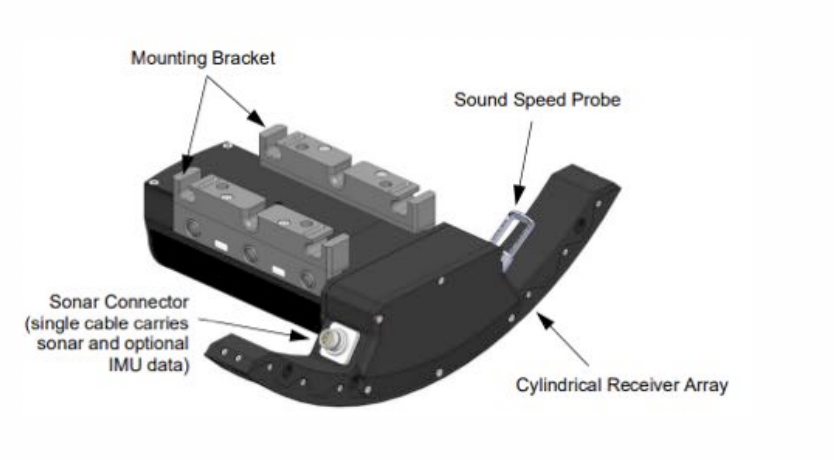 Maritime Robotics Otter USV
The Otter is a versatile USV designed for seabed mapping and monitoring applications in sheltered waters, harbors, lakes and rivers.
Best-in-class endurance for its size, operating up to 20 hours at 2 knots.
Max speed of 6 knots.
Payload capacity of up to 40 kg.
Modular solution easily split up in lightweight parts for easy transportation (smaller vans, boats, helicopters etc.), launch and recovery from cranes on ships or quayside.
Built-in AutoCast winch for SVP casts and planning functionality for automated deployment.

Installation
The highly integrated solution enables small form-factor and rapid deployment:
All sensors are interfaced to a small topside unit, where data is time stamped by the integrated GNSS.
The sonar and surface SVP are interfaced to the topside unit via a single deck cable.
The GUI features an integrated INS setup wizard, as well as monitoring functions, to simplify the setup.
The survey system interfaces to an on-board computer via Ethernet connection for data acquisition.

Survey Location
Skansen is a historic area in the city of Trondheim, Norway

A fortification in older days, it is now well known for its marina, train station and the Skansen Bridge, a 52m span bascule railway bridge which can open for marine traffic to access the Trondheim Fjord.
The Skansen Bridge was designed by structural engineer Joseph Strauss, who also designed the Golden Gate Bridge in San Francisco.

The main goal of the survey was to perform the inspection of the jetty and investigate if there has been any displacement of rocks forming the jetty.
The survey was controlled remotely from the Skansen Bridge.

Deployment
The entire system is designed for rapid mobilization and deployment:
The USV is lightweight and can be transported in a van
Easily deployed from a slipway, with all sensors pre-mounted on the USV
Survey offsets are fixed and known, thus no measurements are required

Data Acquisition
The entire system is controlled remotely from the quay side
The Otter USV is manoeuvred using a mobile device
Easy-to-use control software is used to plan the survey and collect data
All data is time synchronized internally
RTK GNSS positioning using Internet-based corrections (no cables, base stations or radios)

Benefits of the Combined WINGHEAD, iLiDAR & Otter solution
Combining NORBIT WINGHEAD and LiDAR with the Otter USV enables a surveyor to get highresolution data while drastically minimizing the mobilization time.
The combination of NORBIT multibeam and LiDAR technology enables surveyors to collect point cloud data above and below waterline from a portable, unmanned platform. Benefits of the Combined WINGHEAD, iLiDAR & Otter solution
NORBIT's curved array technology allows the beams to be steered electronically up to waterline without having to physically rotate the sonar, which is ideal for combined multibeam and LiDAR surveys and allows seamless transition between the two data types.
Curved arrays produce narrower beams (higher resolution) across the entire swath compared to an equivalent flat array system.
The combination of 1024 beams and 0.5beam widths provides ultra-high resolution point cloud data and facilitates the detection of small targets such as rocks, ropes, chains, anchors, etc. which may be hazardous to navigation in shallow harbors.
The USV can operate in shallow, difficult-to-reach areas where it is difficult for conventional survey vessels to navigate.