Read as PDF HERE
In this case study we highlight the benefits of using the NORBIT WINGHEAD® for shallow water river surveys and bridge inspections, with combined LiDAR data collection.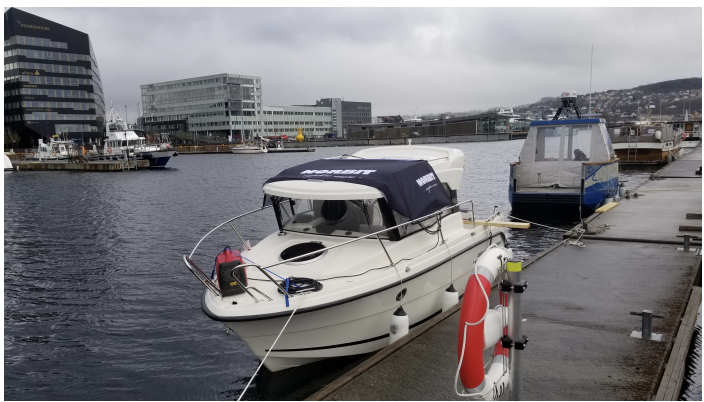 WINGHEAD benefits:
First cylindrical ultra-high resolution bathymetry sonar on the market
0.5 x 0.9beam widths at 400kHz
HD beamformer providing 1024 beams per ping
High performance integrated GNSS/INS systems
Integrated sound velocity probe
Small form factor and low power consumption
Designed for rapid mobilization on any platform
Available with optional LiDAR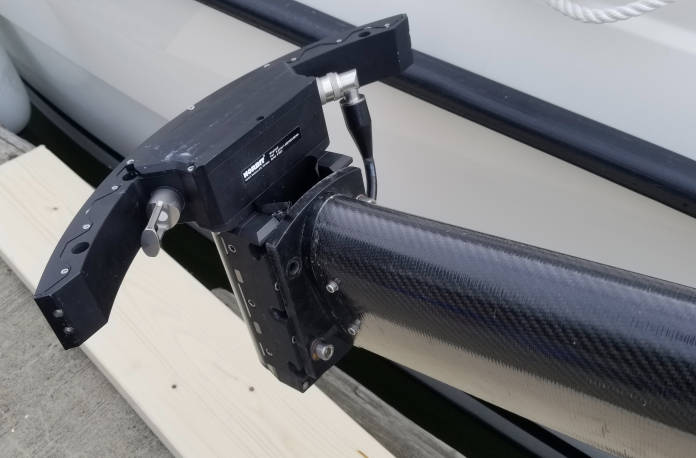 The NORBIT WINGHEAD® is the most compact ultra-high resolution multibeam survey system currently available. All components fit in a single pelicase that meets airline baggage requirements.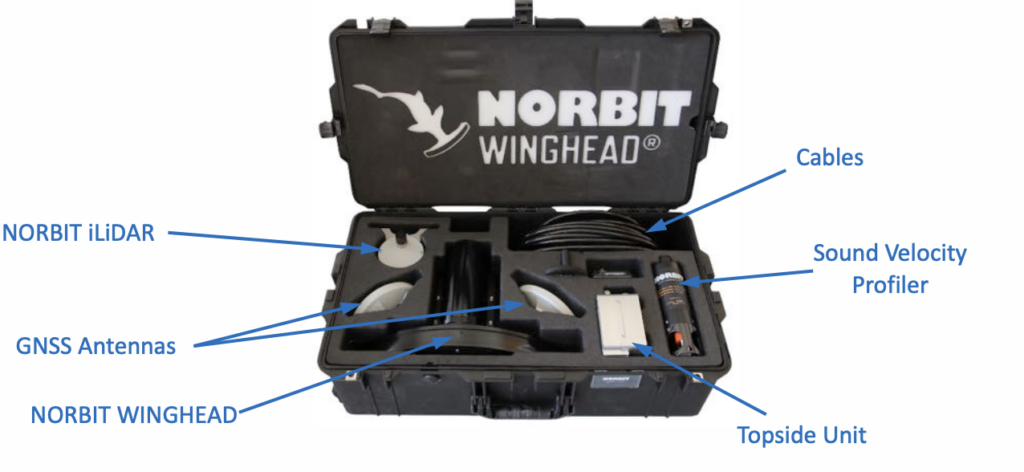 Installation
For this case study we chose the NORBIT WINGHEAD® i77h model, featuring integrated Applanix OceanMaster GNSS/INS system. All sensors were mounted on a small boat using the NORBIT PORTUS pole, a lightweight, portable carbon fibre solution that was specifically designed for NORBIT systems. The trials were performed in the River Nidelva, in Trondheim, Norway.

Survey Setup
Since the PORTUS pole is specifically designed for NORBIT sonars, all offsets and alignments are known and documented beforehand
Greatly simplifies the setup and calibration procedures
The surveyor does not need to measure offsets, reducing the risk of human error
The INS was configured using the easy-to-follow setup wizard in the NORBIT GUI (no additional software needed).
RTK positioning was provided, giving centimetre-level accuracy, using the in-built GUI NTRIP client
No additional cables or software are required for RTK positioning
Only an on-board Internet connection is needed (cell phone hotspot is sufficient)
Bridge Inspection
The Old Town Bridge is a historic bridge, built in 1681, crossing the Nidelva River
The combined multibeam and LiDAR solution provides a complete 3D, georeferenced image above and below water

All data is collected simultaneously and 3D images can be obtained in real time
Data can be used to rapidly inspect the structural integrity og the bridge piers and detect objects on the seafloor which may be hazardous to vessel traffic.
Regular inspections are important to improve safety of navigation, ecpecially in high traffic areas where the depth is shallow (6m depth on average in this case).
NORBIT's curved array technology allows the beams to be steered electronically up to waterline without having to physically rotate the sonar, which is ideal for bridge inspection work

Curved arrays produce narrower beams ( higher resolution ) across the entire swath compared to an equivalent flat array system.
The combination of 1024 beam and 0,5* beam widths provides ultra-high resolution point cloud data and facilitates the detection of small targets such as rocks, ropes, chains, anchors, etc. which may be hazardous to navigation.