NORBIT Subsea is proud to announce the supply of two multibeam survey systems to Associated British Ports (ABP) North West. A NORBIT WINGHEAD is now installed on the ABP ChristineH survey vessel built by Cheetah Marine, whist the smaller ABP Wyke vessel is now equipped with a NORBIT iWBMS.
By choosing NORBIT multibeam capability, ABP Barrow are benefiting from the latest generation sonar technology performance enabling ultra high resolution; fast and efficient hydrographic survey operations. With a truly fully integrated and tightly coupled multibeam survey system, both the NORBIT WINGHEAD and iWBMS provide high data quality and ease of use for ABP Barrow who operate their critical survey operations in challenging environmental conditions.
John Fraser from NORBIT commented,"ABP Barrow have been using multibeam systems for many years and, following a comprehensive tender evaluation process, we are delighted that the experienced team at ABP chose the leading NORBIT equipment and support services. During recent NORBIT commissioning NORBIT provided full Dimensional Control services,ensuring NORBIT Support provide exacting high standards in all our deliverables. We are grateful to ABP for their continued commitment that they show towards NORBIT, as we support multiple UK locations.
Chris Heppenstall from ABP Barrow commented,"The need for quality hydrographic data is really important in our daily operations, and we are delighted by the performance delivered by both our recent NORBIT acquisitions.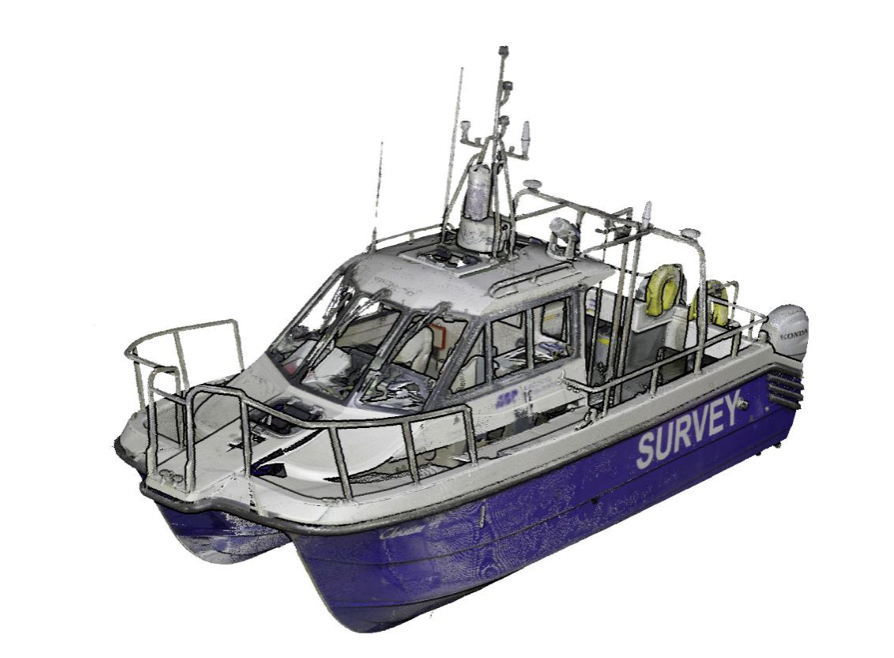 About NORBIT Subsea
NORBIT Subsea designs and develops wideband multibeam sonars for hydrographic applications, forward-looking applications as well as advanced subsea leakage detection. Our solutions are based on the latest in analogue and digital signal processing and our products provide wide coverage monitoring combined with high sensitivity and accuracy. Subsea is part of the segment Oceans in NORBIT ASA.
NORBIT is a global provider of tailored technology to selected niches, solving challenges through innovative solutions, in line with its mission to Explore More. The company is structured in three business segments to address its key markets: Oceans, Connectivity and Product Innovation & Realization (PIR). The Oceans segment delivers tailored technology solutions to global maritime markets, including the NORBIT Sonar technology from NORBIT Subsea. The Connectivity segment provides wireless solutions for identification, monitoring, and tracking. The PIR segment offers R&D services, proprietary products, and contract manufacturing to key customers.
Based in Aberdeen, the UK office provides sales and support for NORBIT Subsea and partner companies. For further information please contact [email protected] or reference www.norbit.com/subsea
About ABP
ABP is the UK's leading ports operator with 21 ports and other transport related businesses creating a unique national network capable of handling a vast array of cargo. The company contributes £7.5 billion to the UK economy every year and supports 119,000 jobs. Our current investment programme promises to further increase our contribution to regional economies around the UK.
Handles over 1.5 million vehicles every year
Generates around one quarter of the UK's rail freight
Has 1.4 million square metres of covered storage
Has 1,000 hectares of open storage
Handles around 90 million tonnes of cargo each year
Owns 5,000 hectares of port estate
Has 87km of quay
About ABP North West
With the support of its customers, ABP's North West ports of Silloth, Barrow, Fleetwood and Garston contribute £550 million to the UK economy every year.
ABP's ports in the North West handle over 800,000 tonnes of cargo each year
Barrow is home to BAE Systems submarine manufacturing base
Fleetwood marina offers 180 fully serviced berths and first-class facilities
Silloth supports the milling, agricultural & construction sectors in West Cumbria