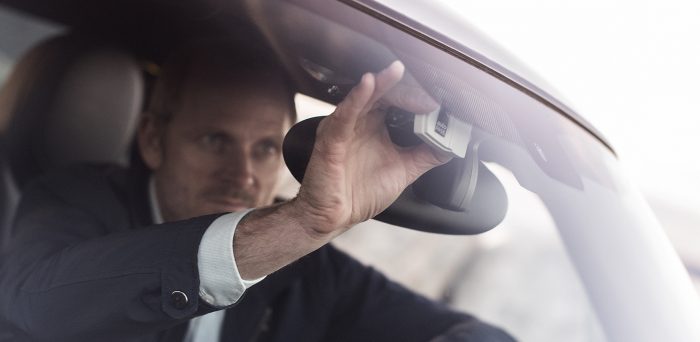 NORBIT ITS tops the growth ranking in Impello's 2016 analysis. The company has seen significant turnover growth in the last five years. It is part of the NORBIT Group, which employs a total of 175 people.
"NORBIT ITS has delivered more than 5 million road toll tags in Europe and is a leading global manufacturers of such tags. The company has seen its annual turnover increase by an average of 71% (CAGR) in the last five years. NORBIT ITS completed its first full year of trading in 2010 and has since increased turnover fifteenfold," according to the Impello analysis.
– 2016 has been a good year in which we have positioned ourselves and developed new products. These products are compliant with new EU directives and will improve our competitiveness and market opportunities going forward. We are very pleased with the way the company is going, says Per Jørgen Weisethaunet, Group CEO of NORBIT.
Two NORBIT companies feature in the 2016 list of high-growth companies. NORBIT SubSea is also on the list along with NORBIT ITS.
– We are pleased to see that we have succeeded with our diversification drive whereby we develop technologies and products tailor-made for niche markets, says Weisethaunet.
About the Impello analysis
The Impello analysis provides growth and profitability figures for high-tech companies registered in the Trondheim region.
Download the 2016 Impello analysis (PDF, in Norwegian)
---
NORBIT consists of four business units; SubSea, Intelligent Traffic systems (ITS), Original Design Manufacturing of industrial electronics (ODM) and Electronic Manufacturing Services (EMS). The company is an international, knowledge-based group that continuously designs, develops and manufactures high technology products, systems and solutions. Wide technology competence and knowledge of the multidiscipline NORBIT Engineers, combined with world class manufacturing processes in factories with an industrial history back to 1980, have given birth to a long record of innovations.
NORBIT has offices in Norway, Sweden, Iceland, the UK, Germany, Poland, Hungary, Austria, Italy, the US and Singapore.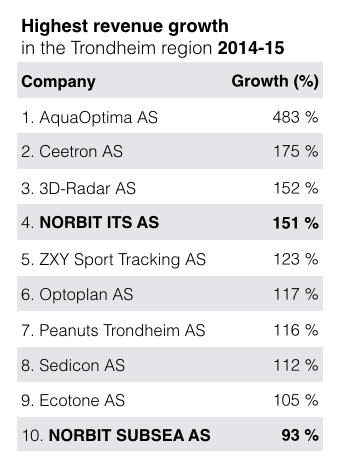 Photo: Bjørn Christiansen – www.bj0rn.net