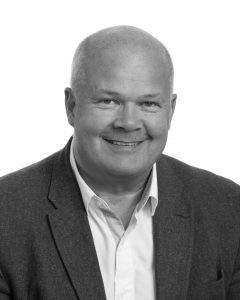 Tom Solberg
Tom Solberg has served as a director of NORBIT since 16 January 2004 and was re-elected at the group's general meeting on 3 May 2019. Mr Solberg holds a masters' degree in law and is currently the chair, partner and lawyer in Pretor Advokat AS. He also serves on the board of directors of several other companies, including the position of chair in MSG Production AS in Skien and Brilliant AS in Trondheim.
Director since January 2004.
Member of the remuneration committee.
Number of NORBIT shares* at 24 March 2021: 65 789
*Number of shares is including shares held by related parties.
Current directorships and senior management positions
Pretor Advokat AS, Chairperson
Mariteam AS, Chairperson
Soot Prosjekt AS, Chairperson
EYK AS, Chairperson
Nordbotn Eiendom AS, Chairperson
Norulf AS, Chairperson
NORBIT Subsea AS, Board member
NORBIT ODM AS, Board member
NORBIT ITS AS, Board member
NORBIT Aptomar AS, Board member
S Moe AS, Chairperson
Grand Hotel Arendal Drift AS, Board member
Grand Hotel Arendal Eiendom AS, Board member
Sennerudtoppen Bolig AS, Board member
Stretchceiling Scandinavia AS, Chairperson