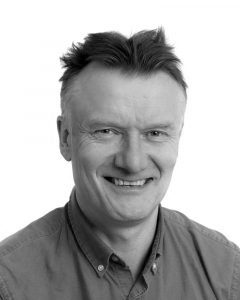 Stein Martin Beyer
Stein Martin Beyer is the group COO and business unit director of PIR, a position he has held since 2012. Beyer has 28 years of experience with industrial management and leadership, including seven years in NORBIT and ten years as CEO in Servi Cylinderservice AS. Mr Beyer holds a master of science in material technology from the Norwegian University of Technology (currently known as NTNU Business School) and a business economics degree from BI Norwegian Business School.
As at 28 October 2022, Beyer held 308 716 shares* and 18 455 RSU's in NORBIT.
* Number of shares is including shares held by related parties.