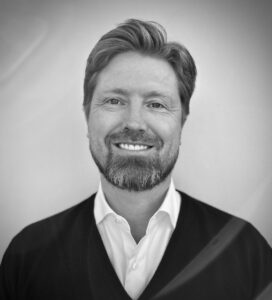 Magnus Reitan
Magnus Reitan (born 1975) is currently the CEO of Reitan Kapital AS, the asset management arm of Reitangruppen, responsible for managing excess liquidity for Reitan AS. Reitan has held various executive positions within Reitangruppen, both in Norway and internationally. Reitan is also a director of Reitan AS and Reitan Convenience AS. Reitan is educated at the Norwegian School of Economics and the Norwegian Business School.
Director since 4 May 2022 and elected for a period of two years. Member of the remuneration committee.
Reitan attended eight board meetings in 2022 (100 per cent attendance rate).
Number of NORBIT shares* at 30 June 2023: 5 829 083.
* Number of shares is including shares held by related parties.
Reitan Kapital AS holds 9.79 per cent of the shares in NORBIT ASA. Reitan Kapital AS is a fully owned subsidiary of Reitan AS. Reitan has an ownership of 33.33 per cent of the shares in Reitan AS.
Current directorships and senior management positions
Reitan Kapital AS, CEO
Reitan AS, director
Reitan Convenience AS, director