NORBIT Group is named "The best international company" by the Mid-Norway Chamber of Commerce & Industry, Innovation Norway, Sparebank 1 SMN and the Mid-Norway European Office
The article continues below the picture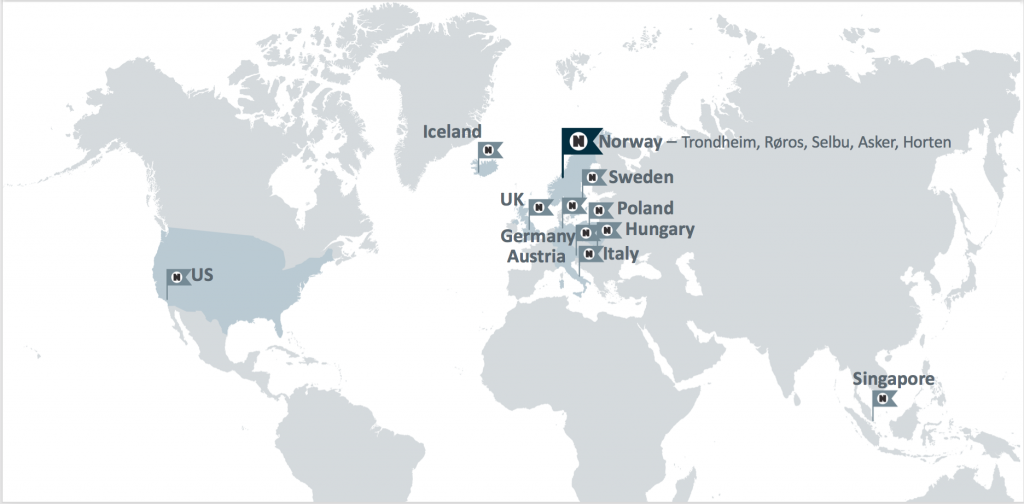 The jury behind the award states "NORBIT Group has, with its knowledge and expertise in engineering, combined with world-class manufacturing, contributed to many innovations. By following a successful growth strategy, NORBIT Group AS has achieved a competitive position, and has become a world leader in its market.
– Being regarded the best international company in the Mid-Norway region is a step towards our vision. I am proud to be a part of this company together with all of our 175 employees, said Per Jørgen Weisethaunet, Group CEO.
The purpose of the award is to show that through commitment and long-term thinking, it is possible to succeed internationally. The jury argued that NORBIT Group has achieved a competitive position, and has become a world leader in its market.
– The award is a great motivation for us as we continue on our quest to fulfill the vision for our company; NORBIT shall be recognized as one of the major high-technology brands in the Nordic countries, and the NORBIT companies are to be recognized as world class in their respective markets. Every day we reach towards this vision in a team effort, with contributions from all of our 175 highly skilled employees, according to Weisethaunet.
NORBIT consists of four business units; SubSea, Intelligent Traffic systems (ITS), Original Design Manufacturing of industrial electronics (ODM) and Electronic Manufacturing Services (EMS). The company is an international, knowledge-based group that continuously designs, develops and manufactures high technology products, systems and solutions. Wide technology competence and knowledge of the multidiscipline NORBIT Engineers, combined with world class manufacturing processes in factories with an industrial history back to 1980, have given birth to a long record of innovations.
NORBIT has offices in Norway, Sweden, Iceland, UK, Germany, Poland, Hungary, Austria, Italy, the US and Singapore.
Read more (Norwegian media):
Mid-Norway Chamber of Commerce & Industry, Facebook
Nea Radio