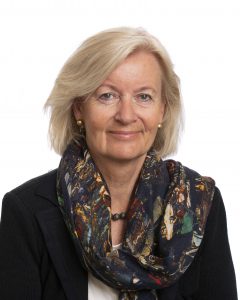 Bente Avnung Landsnes
Bente Avnung Landsnes is the current Deputy Chairperson of the Company, which position she has held since 3 May 2019. Miss Landsnes has experience as CEO and President of Oslo Børs ASA and Oslo Børs VPS ASA and DNBNOR – IT and operations from 2003 to 2006. In addition, she has experience as Group Executive Vice President in Gjensidige NOR Sparebank from 2000 to 2003.
Miss Landsnes is a member of NORBIT's Audit Committee.
Current directorships and senior management positions
Danske Bank, Board member