NORBIT Engineer Martin Ericsson has received Mikroelektronikkprisen 2022 for his work with the FISC project. The prize is awarded annually to the person who delivers the best master's thesis in microelectronics design at NTNU.
About FISC: The Fish-farm Integrated Sensor Cluster (FISC) is a multi-sensor prototype which implements 8 echosounders, a camera, absolute orientation-sensor and a combined Oxygen and temperature sensor within the same mechanical housing. The FISC system utilizes sensor fusion and machine learning on these sensors to extract data in a way which is not seen in other products on market.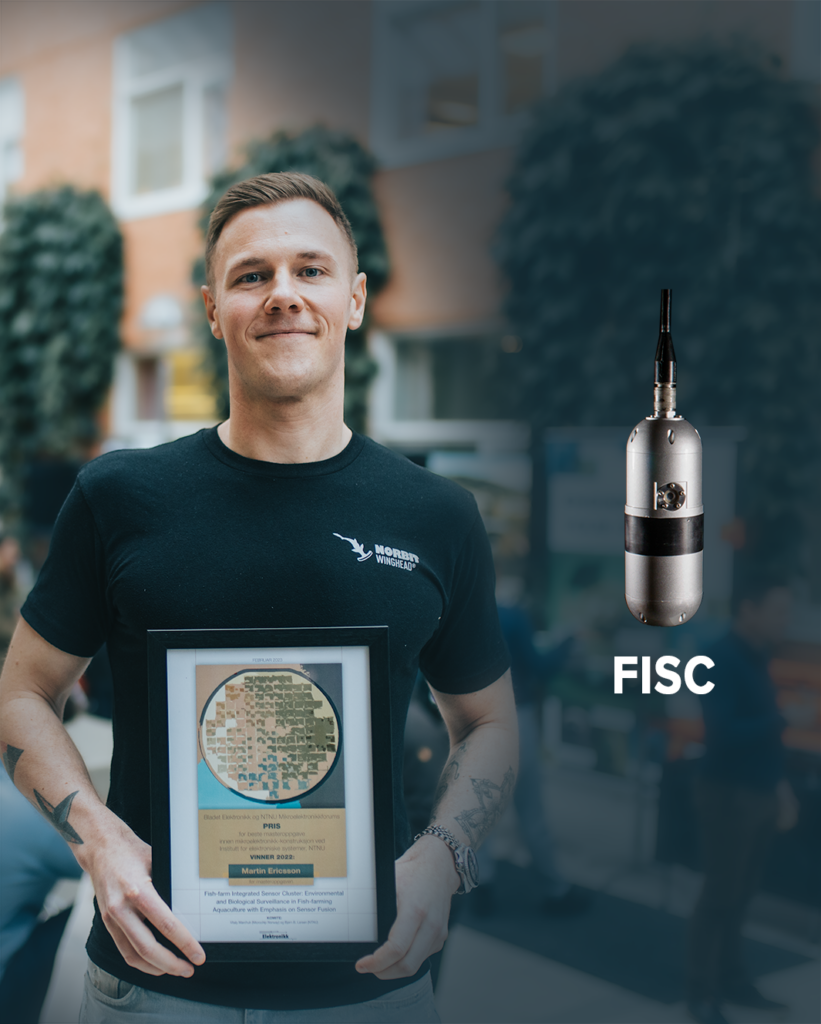 Reason given by the Jury: This master thesis is just the tip of an iceberg. It is a long and fascinating engineering journey from an idea to a product. Not often one reads a master thesis which covers that many different topics. When reading the thesis, we were impressed with how much was actually done and how seamlessly different elements are used together to solve a challenging problem. Trigonometry, hydro-acoustics, hardware design, computer vision, neural networks to detect and track fish, just to name a few. All the elements were fused together and tested in the field.
Jens Ornæs, RnD director at NORBIT Subsea, comments: On behalf of NORBIT, I want to congratulate Martin on a significant achievement in his work with FISC. "Refinement of talent" is one of NORBIT´s core values and our purpose is to enable people to "explore more". In a true NORBIT spirit Martin has impressed us all by demonstrating how new technology can be used to improve fish monitoring in fish pens. We are proud to have the opportunity to work with Martin in the future and we are very excited to see where this technology takes us.
Martin Ericsson comments: I would like to thank NORBIT for the amount of support I received during this project. Without the technical, motivational and financial assistance during the development phase, the thesis would not have been completed to the extent which it did in the end.
Read more about the award, and read the abstract HERE