Saildrone has ordered six of the latest NORBIT multibeam sonar to provide low-carbon USV-based survey and inspection to industry.
Saildrone, the California based company that provides comprehensive turnkey data solutions for maritime security, ocean mapping, and ocean data, has purchased a total of six of NORBIT's newest multibeam sonar, the WINGHEAD i80S, ultra-high resolution, with pitch and yaw stabilization.
"NORBIT's WINGHEAD i80s will further support Sailrone's reputation as the benchmark for uncrewed maritime intelligence collection," said Brian Connon, Saildrone's vice president of Ocean Mapping. "With only 20% of the seabed mapped at high resolution, there is an urgent need for more capable, cost-effective options to capture high-resolution mapping for rapidly growing industries from offshore wind to subsea cables. We are excited to provide a turnkey solution for industry."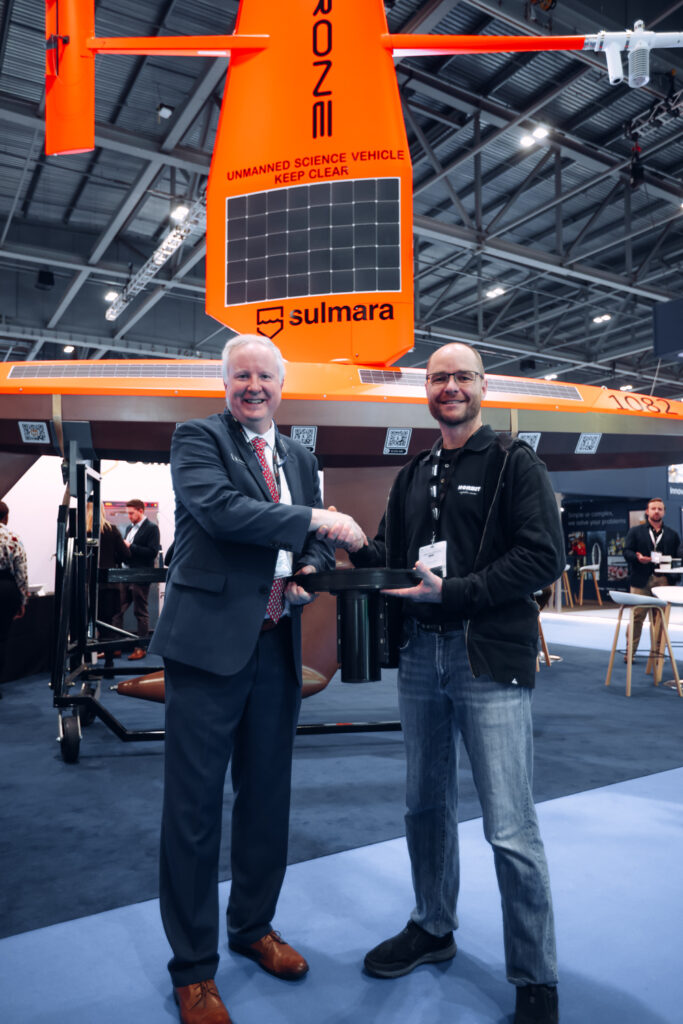 Saildrone provides real-time access to critical data from any ocean on earth, 24/7/365, and uses proprietary software applications to transform that data into actionable insights and intelligence. Their fleet of uncrewed surface vehicles (USVs) are powered by renewable wind and solar power and have a minimal carbon footprint. They can remain on mission, without support from a traditionally crewed vessel for up to 365 days, and are designed to make ocean intelligence cost-effective at scale.
Seahorse Geomatics, which assisted Saildrone with the integration of previous sonar on their vehicles, has been instrumental in shepherding this important milestone.
Saildrone's choice of the NORBIT WINGHEAD i80S, speaks not only to the quality of hydrographic data produced by the multibeam sonar, but also to its best-in-class low power consumption and hydrodynamic performance.
Peter Eriksen, Business Unit Director of NORBIT Subsea commented that "Saildrone is a strategic client and this order fits very well with the environmental focus of the company. Imagine a totally silent, extremely low carbon emission survey vehicle, running our Low Power, Ultra High-Resolution Integrated 3D&4D Motion Stabilized Bathymetric functionality. This feels like the perfect marriage of two of the most revolutionary technologies in the marine survey industry"