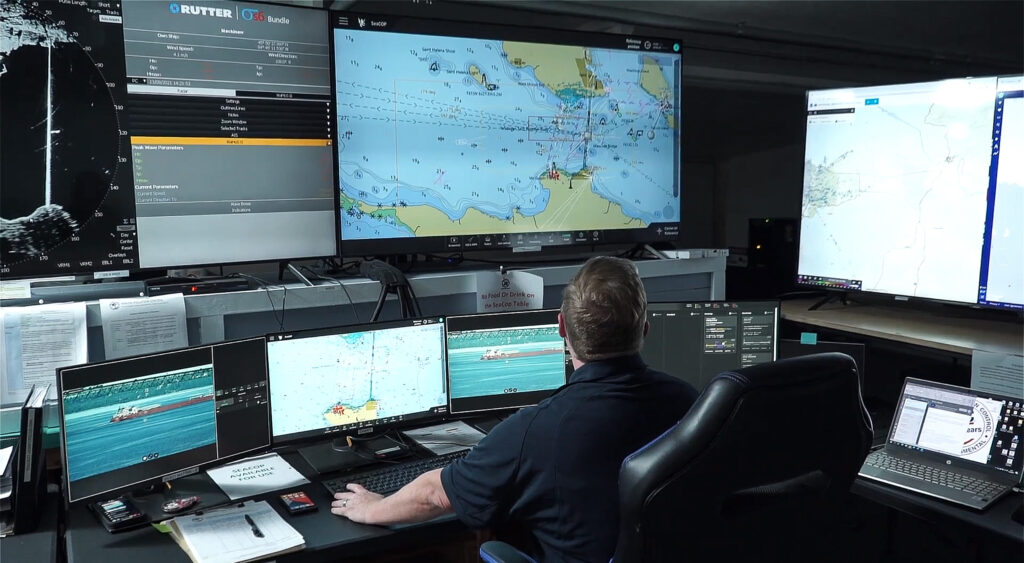 Enbridge, a leading energy infrastructure company, has made a significant move to enhance the safety of its operations in Mackinac, Michigan. The recently completed Enbridge Straits Maritime Operations Center(ESMOC) utilizes NORBIT Aptomar's SeaCOP situational awareness platform to monitor it's Line – 5 pipeline under the Straits. NORBIT Aptomar's SeaCOP platform brings critical decision support tools into one command and control center, allowing for 24/7 monitoring.
The system is designed to automatically detect, identify and document each vessel transiting the Straits. A significant risk from each passing vessel comes from potential anchor strikes. As such, camera sensors monitor each vessels anchoring system, confirming proper stowage while transiting.
The SeaCOP solution integrates 7 sites on both sides of the Strait fitted with radar and electro optic sensors including NORBIT Aptomar's sophisticated SECurus cameras. The solution is used to monitor Enbridge's pipelines, ensuring safe and efficient energy transportation through the critical Great Lakes system. The system's intuitive interface provides operators with 24 hour notice in advance of planned vessel traffic allowing for investigation of vessel details such including ownership, cargo and any incident history. With the integration of the SeaCOP solution, Enbridge has added extra layers of safety to its operation, enabling them to be proactive in alleviating risk to the environment and vessel traffic movement.
In partnership with NORBIT Aptomar, Enbridge is going the extra mile to ensure a sustainable, safe, and transparent operation in the Straits of Mackinac.
All photos, videos and story are of courtesy of Enbridge.
News Article: Enbridge opens safety operations center for Line 5