The ACCES project: De-icing of the Arctic coast: new challenges and opportunities!
Read as PDF HERE
Intro
Arctic coastal regions comprise 34% of the global coastline, and serve as an important breeding and foraging grounds for fish, birds and marine mammals. Providing valuable ecosystem services vulnerable to climate induced stressors are among the most threatened ecosystems globally.
The western coast of Spitsbergen is under warm Atlantic current influence, while the eastern coast is much colder with dominant Arctic waters. Monitoring of seabed morphology and habitats of both sites help to predict future scenarios of an ice-free coast.
Equipment
NORBIT integrated wideband multibeam sonar (iWBMS) 400kHz
Swath coverage 5°-210°
Resolution 0.9°x1.9°
Weight 9kg
Power consumption 60W (might be powered with 12-24VDC)
POSMV antennas mounted on the pole with MBES
Precise and flexible integrated solution with navigation post-processing capability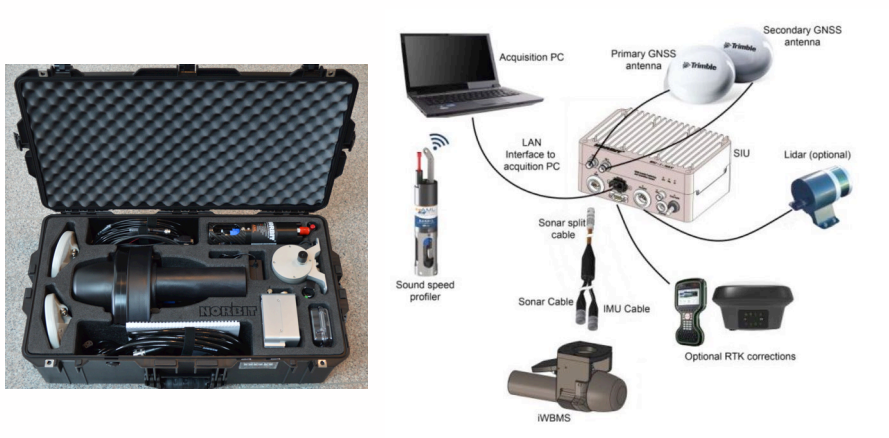 Spitsbergen, exploration of the East Coast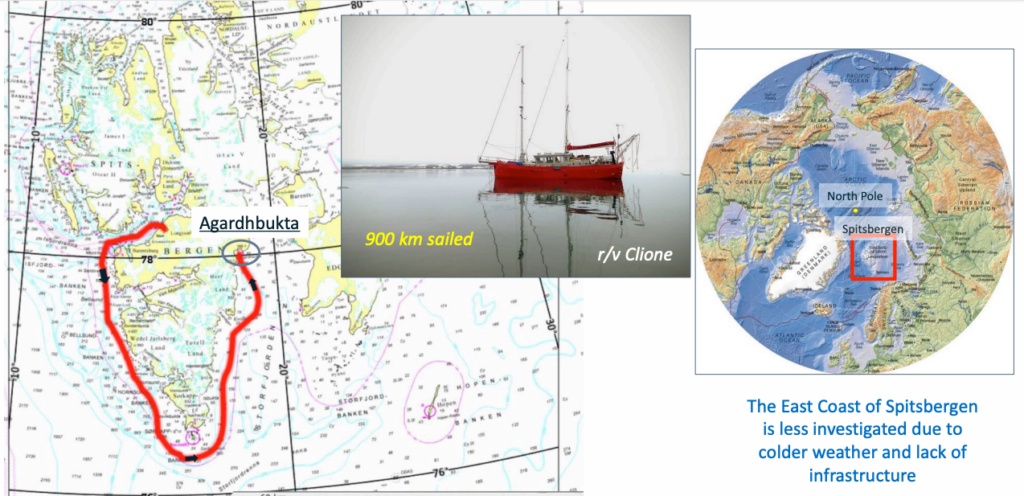 Agardhbukta, the East Coast of Spitsbergen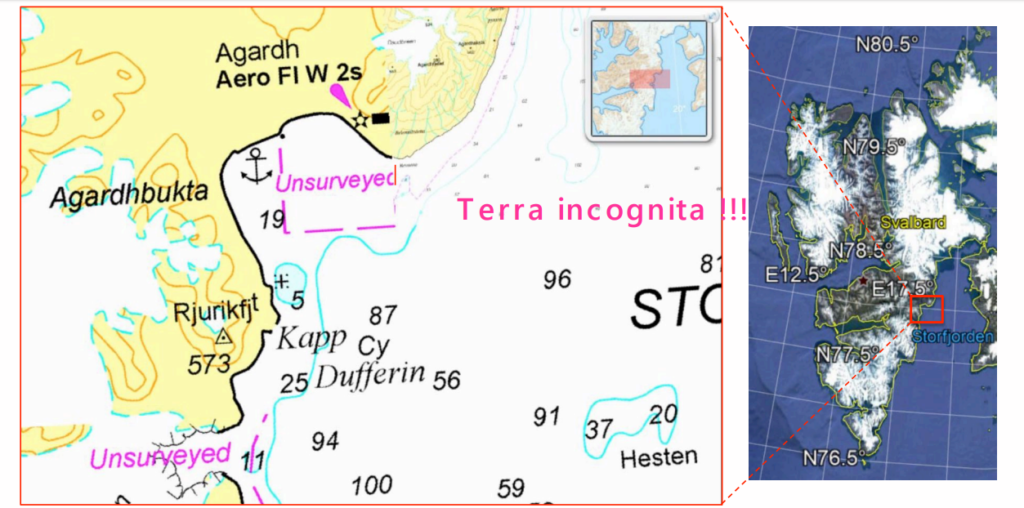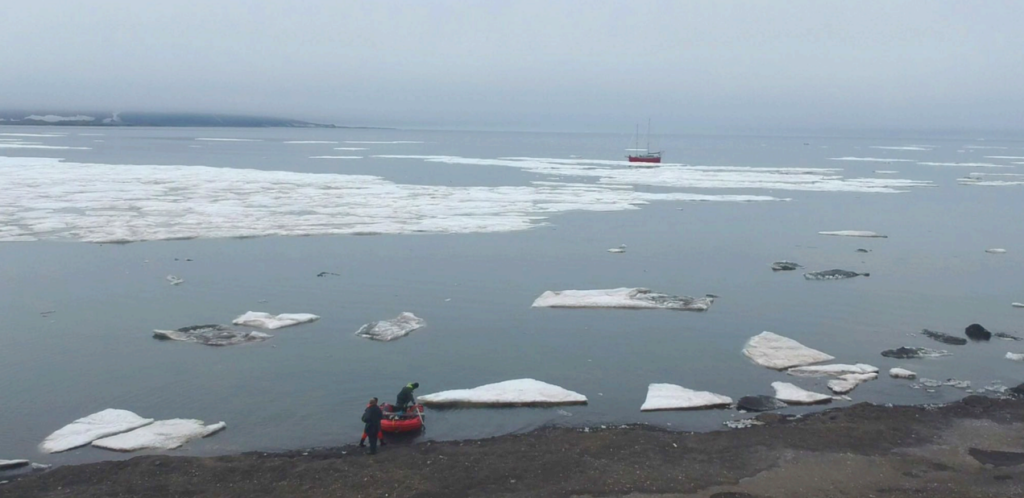 Multibeam data processing and basic output layers for habitat mapping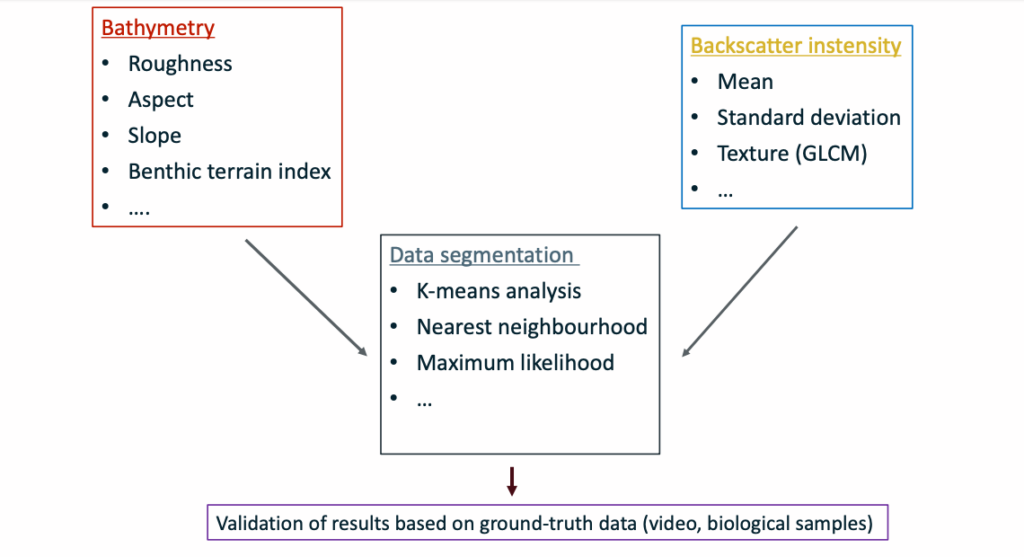 Multibeam sonar data segmentation for Agardhbukta area1, 2019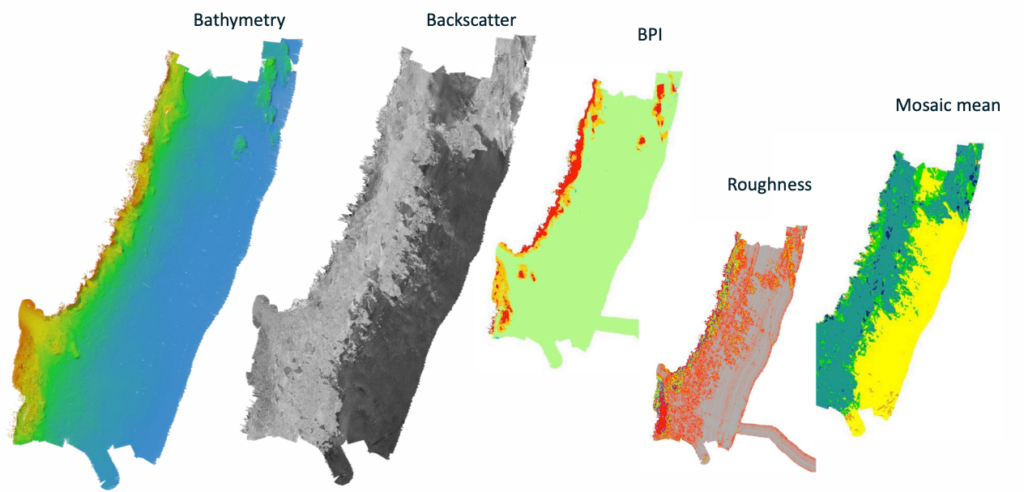 Seabed classification results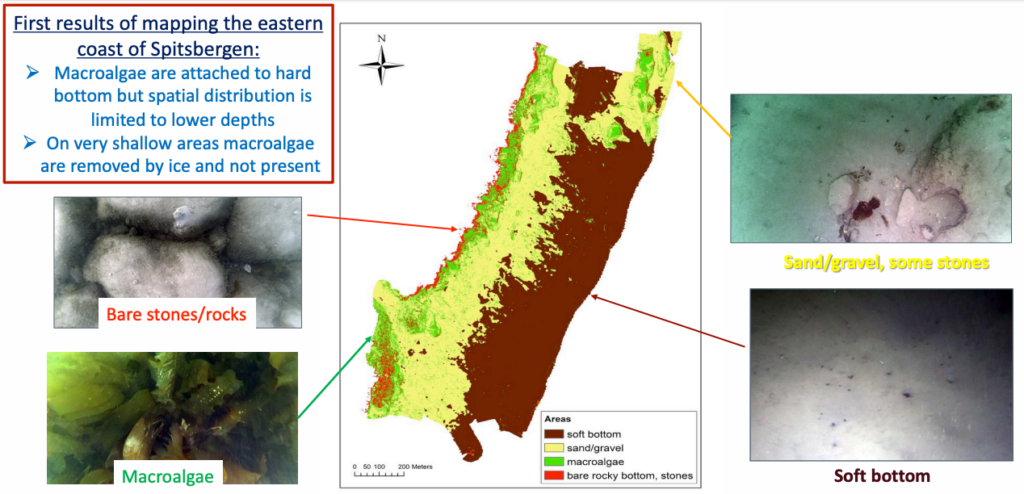 Spitsbergen, areas mapped by NORBIT during MAKAK and ACCES