International subsea rental equipment and solutions specialist Ashtead Technology has signed a multi-year reseller agreement with Norway-based NORBIT Subsea, a provider of tailored and innovative technology solutions to the global maritime sector.
Under the terms of the agreement, Ashtead Technology will serve as the exclusive reseller of NORBIT Subsea products throughout the Middle East region.
NORBIT Subsea specialises in the design and development of high resolution wideband multibeam sonars for hydrographic applications, forward-looking applications and advanced subsea leakage detection. Their solutions are based on the latest in analogue and digital signal processing with products that provide wide coverage monitoring combined with high sensitivity and accuracy.
David Mair, Ashtead Technology's Business Development Director, said: "We are delighted to partner with NORBIT Subsea for the exclusive sale of their multibeam sonar survey systems across the Middle East. These systems are industry-renowned for their exceptional performance, innovation and reliability and are in high demand with our customers.
"The Middle East is a key growth market for Ashtead Technology and we are excited to be able to broaden our product and service offering in the region and accelerate our international growth strategy."
John Fraser, Director of NORBIT UK, said: "This exclusive agreement reinforces our commitment to the Middle East region and our plans for growth. We know Ashtead Technology very well and are delighted to be working together to continue building momentum for our products in the region."
Ashtead Technology has also invested in NORBIT Subsea's ultra-compact wideband multibeam sonars which offer high resolution bathymetry over a wide swath. These products are now available to rent throughout the company's nine international technology and service hubs.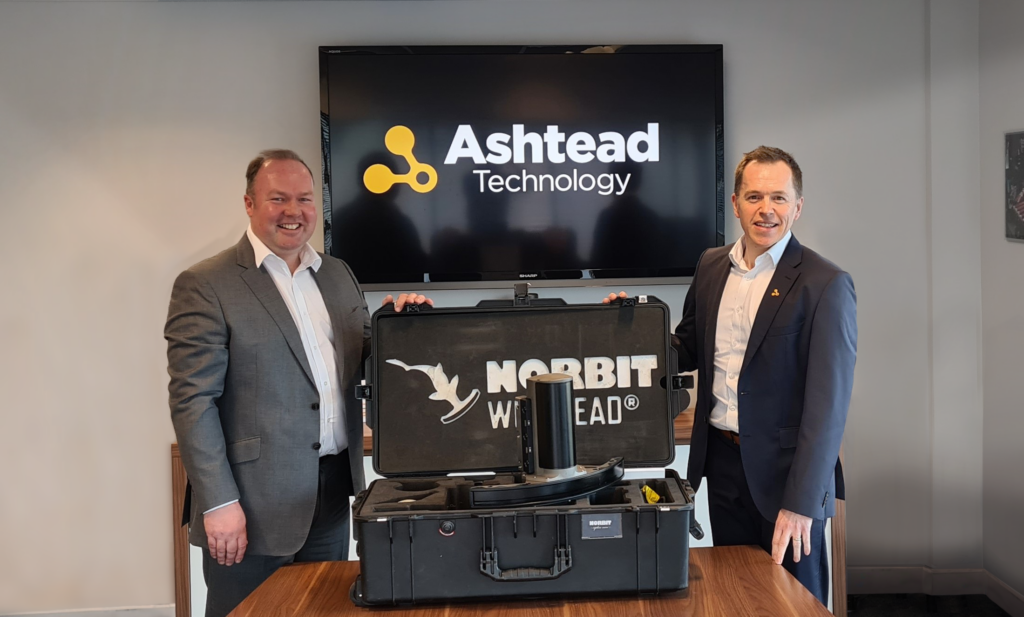 Media Contacts:
Please contact Caroline Merson, Group Marketing & Communications for further information at [email protected]
About Ashtead Technology:
Established in 1985, Ashtead Technology has grown organically and through strategic acquisitions to become a leading provider of equipment rental solutions, advanced underwater technologies and support services to the global offshore energy sector.
Through our three service lines – Survey & Robotics, Mechanical Solutions and Asset Integrity – we support the installation, IMR (inspection, maintenance & repair), and decommissioning of offshore energy infrastructure.
Ashtead Technology employs over 200 people and services its customers from nine facilities located in key offshore energy hubs including Aberdeen, Abu Dhabi, Broussard, Halifax, Houma, Houston, Inverurie, London and Singapore.
About NORBIT:
NORBIT is an international, knowledge-based corporation, headquartered in Trondheim, Norway, that continuously designs, develops and manufactures high technology products, systems and solutions to meet customers´ changing needs. With the spirit of explorers, NORBIT engineers have pioneered ground breaking solutions within a wide range of applications.
NORBIT Subsea delivers wideband multibeam sonars both for bathymetric and forward looking market operations, providing wide-coverage monitoring combined with high sensitivity and accuracy. Based in Aberdeen, the UK office provides sales and support for NORBIT Subsea and partner companies.